Jeff Fritz of Soundstage Ultra is pleased as punch "downsizing" into a set of Vimberg Tonda. In a related article over there on the Soundstage website he compared them extremely favourably to the Wilson Alexia at over twice the price ! More interesting though is perhaps this new article on the making of a Vimberg. Full text and pictuers can be found here.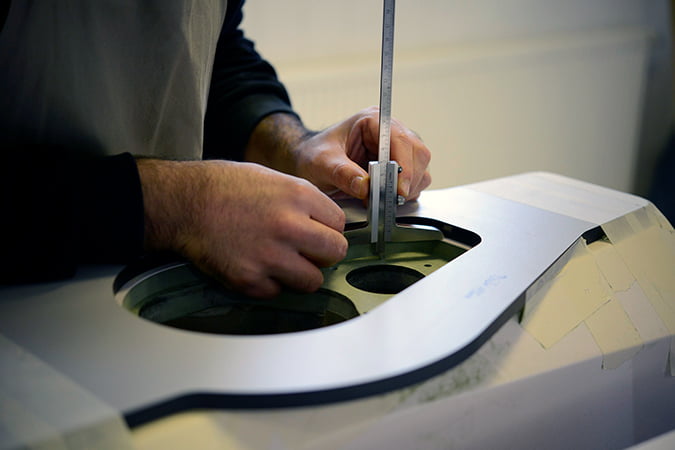 Do I think the Vimberg Tonda would be a proper upgrade path for you? I do, actually. I've heard the Alexia a number of times at shows and it has some strengths, dynamics being one. Neutrality is not, however, a strength that I would attribute to the Alexia. From what I've heard, as well as from what I've seen from measurements of the Vimbergs (and Jorn Janczak-designed speakers in general), these are exceptionally neutral loudspeakers. My educated guess would be that you would experience a more neutral sound than you have now, but also one that is higher in resolution.
Nor are the Tondas one-trick ponies. Their overall sound quality is exceptional. Bass is deep and taut, with no hint of boom or overhang; highs are delicate and complete, yet never heavy or biting. … these speakers are extremely linear, easily matching the most neutral speakers I've ever had in one of my systems. The Vimbergs can play big, too, with effortless clarity, and at sound-pressure levels that would break many speakers. With the Tondas coupled to super-quiet electronics like the Boulder-Auralic pairing, I hear subtlety and nuance that are, in my experience, unrivaled in a speaker anywhere near this price.