BRINKMANN AUDIO, "the search for the perfect illusion"
When it comes to turntables I feel that longevity, residuals and marketplace confidence is paramount. Brinkmann Audio have been a solid dependable part of the UK industry for several decades now. They offer arguably the most comprehensive and compelling range of highend turntables out there at this present time; belt drive and direct drive, skeletal and plinthed, single-arm dual-arm multi-arm, low medium and high budgets; they offer product to suit all people and all systems.
As well as superlative sonic performance, their products also offer first class aesthetics, exemplary build quality, fine German engineering and of course you have one of the most helpful and likeable guys in the industry holding the fort, Helmut Brinkmann.
All of these things mean that this German highend brand fits perfectly inside the Lotus portfolio. I have found the neutrality, evenness and sheer musicality of both direct drive and belt drive turntables to be a stunning match with my choice of electronics and speakers. A Brinkmann turntable is one that strives for accuracy, delicacy and precision but still manages to sound effortlessly natural and real. This is Vinyl replay and cratfsmanship at the very top level.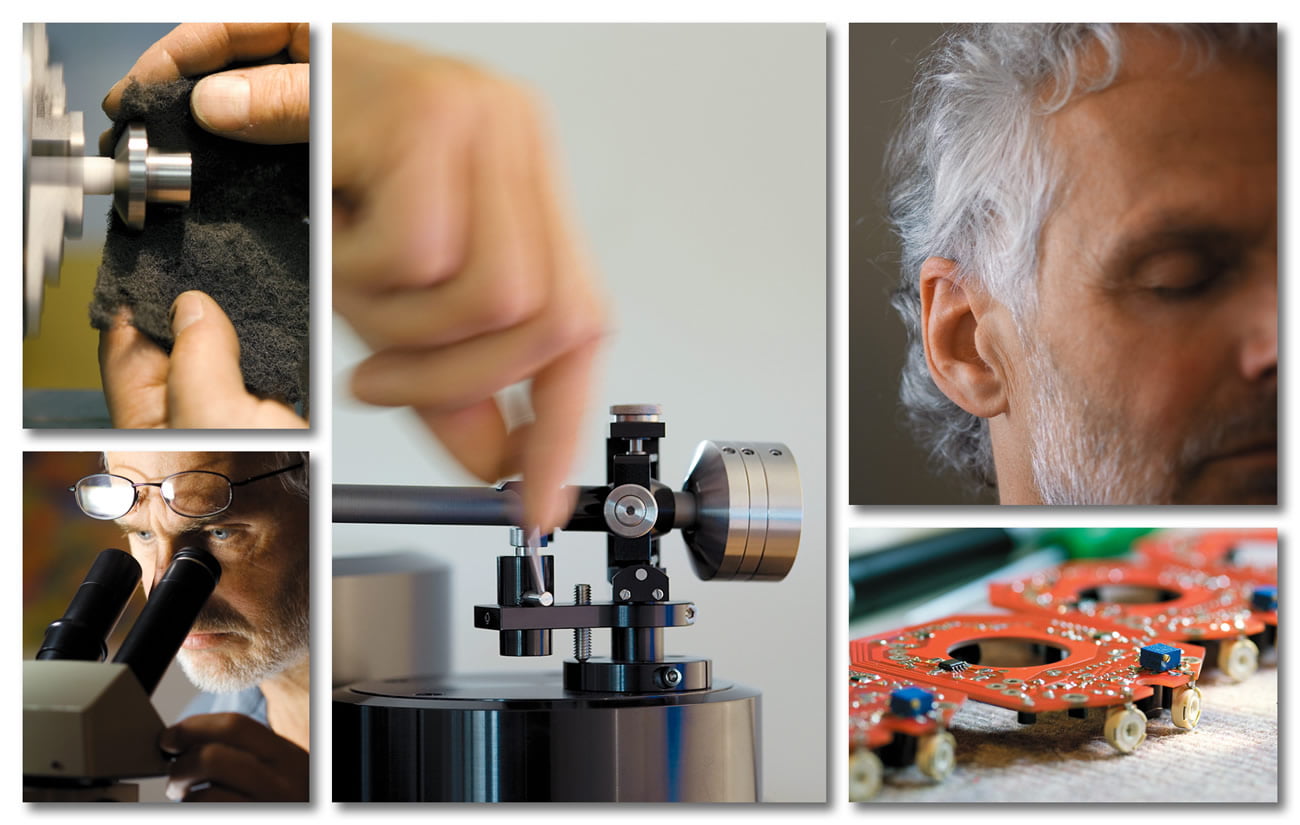 Further Reading
"This is it, the real McCoy; the Alpha and Omega, the last turntable you will ever have to buy."
" It's not only able to deliver detail, separation and precision but it combines all of the elements to deliver an addictive sound that lets you get the most out of your vinyl."
"The Brinkmann Balance presents music the way you hear it live: as an organic whole, not as disconnected parts. Nevertheless, no information has gone missing and a listener intent on following particular musical parts is surely free to do so."
"The Bardo produced superbly well-organised sound with clean, sharp attacks, reasonably strong sustain and pronounced decay, all against a jet-black backdrop."
"This lightness of touch gives the 12.1 the ability to tease out the deftest of musical flourishes, the most intricate details of technique."
"Now we come back to that wonderful balance I described at the beginning. While it exerts rigorous control over the signal, it is never overdone. The listeners' impression is always of a natural flow of notes and, in fact, the Brinkmann (Oasis) has a lively quality — it can dance. It is that rare component that does both."