I thought it might be useful and fun to list a few recommended systems here at Lotus and some of our most popular combiations with our customers. Save the very last these are all arrangements that we have sold or tested and they all work really well together in a balanced and cohesive fashion. There is obviously a huge price difference between first and last but the point is these all make stunning music and are all so fundamentally right that you don't sit there wanting for more or being distracted by niggles. You obviously get more and more as you move up the ladder but I personally could live with any of these.
Whilst there are various options on brands I must also stress that none of these systems will sound that much different from one another in overall general character; they all fit into the Lotus philosophy. Natural, unforced, dynamic, alive, 3 dimensional, open, spacious, neutral. It's very hard to use words but these are the sorts of adjectives we always come back to.  These rigs will boogie, toe tap and rock your socks off when required but will also make the hairs on your neck come alive when you play real instruments and music of great beauty. They will all help you forget the equipment and focus on buying more music instead.
It's also worth pointing out that all these systems (and any other system for that matter) can all be enhanced quite dramatically by the addition of good hifi furniture, stillpoints isolation equipment and Entreq grounding equipment. It's not mandatory by any means but if you do like enhancements then we usually advocate that you explore them at a later date and have their benefits to look forward to some way down the line.
Finally, the sound of each system can also be finely biased in a very controlled way to this or that direction across the three main "flavours" of sound. So that's warm vs. cool, smooth vs. articulate, bright vs. dark. Using Entreq, Stillpoints, Vacuum tubes and tweaking the support system and overall cable choice we are able to carefully tune the system to the customers personal liking and their room. The complete range of adjustments however will still fall inside the Lotus sound, one that is neutral, natural and faithful to what's really on the disc. Let's just say that we very rarely come across customers who we can't please. We don't build a really forward and agressive sound here or one that is very veilied and soporific but for the other 95% of people I am sure you will be end up as very happy bunnies.
N.B. Prices correct at the time of writing. Costs of mains leads, mains equipment and support/isolation products not included.
MELCO N1A     Streamer/Server,     £2,100
EXOGAL COMET     Dac,     £3,000
ALLNIC T1500     Amplifier,     £5,500
AVALON IDEA     Loudspeakers,     £8,500
TQ BLACK CABLES & USB,     £734
£19,834
In my opening system the recently revised MkII Melco N1A performs server duties and sonically is pretty much on a par with the outgoing £3500 N1Zh; that's progress for you in the fast moving world of streaming. The Melco has a very low noise floor, a very high level of resolution and sounds fluid and natural in a way that would have seemed almost impossible just a few years ago in the world of hard disk based music. The N1A feeds the superb Exogal Comet DAC which gives a gloriously open and inviting presentation that also very much flies in the face of the most common criticisms of digital music.
Although all the components here are first rate and frighteningly competitive in their own areas of the marketplace, perhaps the real standout piece is the Allnic T1500 300B Integrated amp. We have placed many of these over the years and the intimacy and sense of space and ambience you get with this amp is fairly breathtaking. This is an Allnic Triode amp as well so whilst it will ultimately excel more on jazz/vocals/folk/soloists etc. it has dynamics and decent bass as well.
Ideally we'd have a £4-£5000 speaker in here and this system would come out at a more palatable £15,000 but the sad truth is that I have yet to find a speaker in that price range that I'd be happy to stick on my website and it's certainly not through lack of trying. Speakers are the hardest component to get right and change the sound of the system the most but hopefully I will find a golden chalice very soon.
So on then end of this rig then we have the wonderful Avalon IDEA which incidentally have just been upgraded by the factory with new drivers (not that the IDEA ever needed upgrading or fiddling with) so now they are even more alive with a smidge more bandwidth and overall energy. A very compact and room friendly speaker that completely disappears and gives you a wonderfully natural and dynamic recreation of the music.
One interesting derivation to mention here is to swap the T1500 out for the more powerful Allnic T2000 push pull integrated (now up to 100WPC in KT150 Anniversary form). What you would lose in midrange tactility and boundless imaging, you would gain in dynamics and control. Choose this option then to weight the system toward Classical, Rock and Pop although bear in mind that the T2000 does have a nifty triode mode you can employ when you want to play all your intimate music.
This is a fabulous system. All the components have a similar ethos, a natural "at-ease" rendition of the whole song that is replete with inner life. Listen to this for a couple of hours and you'll be scratching your head as to why people ever spend more.
THE WORLD OF VITUS DIGITAL
MELCO N1ZH     Streamer,     £4,300
VITUS RI+DAC     Amplifier/Dac,     £11,900
AVALON IDEA     Loudspeakers,     £8,500
TQ ULTRA BLACK CABLES & BLACK USB,     £1,079
£25,779
This system performs at a really high level. If you are used to many of the popular systems found on the UK high street, and I mean the flagship variety with £50,000+ pricetags, then the sound from this very simple setup will give you a few suprises. The sheer openess and clarity of it, the large three dimensional soundstage, the sweet liquidity and complete lack of harshness and then of course the sheer muscle and propulsion of the Vitus's 300 Watts. The RI takes centre stage here. It has won countless awards and will be going down in the halls of fame. Not only does it prove that expensive pre and power boxes are unecessary but that highend can not only sound pretty but can also slam and boogie the night away too.
Up front we have moved to the next melco streamer on the range. The newly revamped Mk2 N1ZH brings us a new level of resolution and signal to noise, and overall performance is approximately now knocking on the door of what the outgoing flaship £6000+ Mk1 N1Zs was capable of.
The internal DAC module for the Vitus RI100 integrated has been with us for about a year now and it's been a huge blessing, lowering the financial entry point into this Danish brand meaning that more people that ever before can get themselves into a Vitus system.
Like the Comet Dac above I must stress that the £2000 retail price for this internal DAC tells you nothing about just how high performing digital music is from this module. When we first sampled the module we compared it back with a couple of well known (but older technology) DACs both costing 6 or 7 times as much, one with a separate clock unit and another with no less than two separate power supplies running in tandem. Whilst those units had a few small advantages on certain tracks, over a  spread of music we all agreed that the Vitus Dac was overall more enjoyable and for much longer listening periods as well. Digital equipment has changed a great deal in the last 5 years or so, so much so that you can now beat yesterday's sound with an extra £10,000+ change left in your back pocket.
Regular customers of mine will know that Vitus and Avalon are a match made in heaven. The unforced natural delivery, the generous helpings of timbre and tonal colour, the adept skills with imaging and layers. An RI with a set of Avalons is a truly blissful partnership far greater than the sum of its parts.
Finally TelluriumQ Ultra Black cables join everything together. A welcome upgrade from the basic black, this TQ range has a good level of transparency and superb timing. It sits in the system very cohesively without drawing attention to itself. You could of course spend 5 or 10 times as much on cables if you liked and the equipment here would respond and you'd realise large improvements in overall performance but I am not a pushy dealer who stipulates that you spend fortunes absolutely everywhere. This system with basic supplied mains cables and inexpensive TQ cable will perform beautifully and want for nothing. It won't go out of tune and won't need servicing or upgrading either.
DIRECT DRIVE VINYL – COMPACT AND SEXY
BRINKMANN BARDO/10/Pi     Turntable,     £8,685
ALLNIC H1201     Phonostage,     £2,250
ALLUXITY INT1     Integrated Amp,     £8,000
AVALON IDEA     Loudspeakers,     £8,500
TQ BLACK CABLES,     £720
£28,155
As well as sounding fantastic this Vinyl based system also just looks so damm good and will fit in perfectly in the snazziest of interiors.
Up front we have the small footprint of the Brinkmann Bardo turntable. This is German precision engineering at its best and it's a piece that you can gawp over for very long periods of time, marvelling at the fit and finish and the compactness of it all. The attractive little Allnic H1201 Phono amp is no stranger to these pages and my most sold unit in this product category. At £2250 it punches way above  it's weight and gives a large open sound that is highly engaging.
We have the same Avalon IDEA speakers here again and the amplifier driving them this time is the Alluxity INT 1. The Alluxity is the brainchild of Alexander the son of Hans Ole Vitus so we see the brand a useful extension of our most popular Danish electronics make. The style of sound is definitely a family relative but contrasting enough from Vitus to be compelling in its own right. The price range and form factor though are usefully very different. The INT 1 is a superb modern integrated with very alluring looks and fabulous build quality. Sitting a good few thousand pounds below a Vitus RI-100 it brings the cost of this system will inside the £30k tag and saves a fair amount on real estate as well.
Once again, the venerable TelluriumQ black does speaker cables and interconnect duties. This is a very inexpensive cable but open, neutral and pretty transparent. It's my go to cable when trying to keep the spend on wires down and whilst you can always go higher and higher with cables, the Black will still give a great account of these components.
Sonically the calm and beautifully saturated Alluxity syncopates well with the high dynamics, precision and leading edge of the Bardo/Pi combination. The low noise floor and first rate pitch stability of the Brinkmann is also key, on clean Vinyl there is no real sense that the music is coming from a spinning piece of plastic. This is a system that will span all genres of music with both beauty and drive. Situate it next to your Barcelona chair and a Rothko print and it will look right at home.
REFERENCE VITUS CD REPLAY
VITUS RCD-101     CD Player/DAC,     £9,700
VITUS RI-100     Amplifier,     £9,900
AVALON TRANSCENDANT     Lousspeaker,     £18,100
HFC REVEAL CABLES,     £2,000
£39,700
With an additional £14k in the budget we have now moved the entry Vitus system above on to something much more grown up. The illustrious RI-100 integrated amplifier is still at the heart of this setup but this time we have teamed the amp with a higher calibre digital source and a much bigger floorstanding Avalon. These new partnerships will stretch the amps ability further and really allow it to show almost every inch of what it can do.
As good as the internal RI DAC module is, moving to the £9700 RCD-101 brings about a significant sonic upgrade and of course the ability to spin CD and SACD. More detail, more naturalness, a bigger sound again that just feels like more of a performance, the RCD is very high level digital with perfect tonality and an extremely low noise floor. As a fully fledged DAC you can feed it with a streamer as well and also plug your Bluray, Skybox and internet radio into it if you so choose.
The RCD and RI together obviously have a big degree of synergy here and it's no wonder that this is one of my my most common systems here at Lotus. If you don't want to play CD's, only to stream music then the equivalent combination which performs very very similarly would be the RD-100 DAC/Preamp with the RS-100 power amp. The RS is essentially an RI with no linestage and the RD-100 a very similar performing DAC and the Linestage module from the RI-100.
There was once a comment made in an Avalon Idea review that suggested that a choice between it and a Transcendant might not be so clear cut. I have to respectfully disagree with that sentiment because as exceptional as the Ideas are, they simply are not a Transcendant and can't do what the bigger brother can. In loudspeaker world there is no real substiture for cubic capacity and the Transcendant has scale, weight, slam and density that an Idea cannot match. There is a lot more resolution too; with superior drive units you will be hearing a lot more into the Vitus with more fine detail and subtler tonal contrasts and timbres. The soundstage is bigger and deeper with more layers and more pinpoint positioning. When the music is quiet and more intimate the Transcendants will tingle you more and when things get upbeat the performance will be bigger, ballsier and more dynamic again.
In the wires arena we have now moved into true highend. The HFC reveal line are Highfidelity Cables newest product. Inventor Rick Schultz tells us that the reveal range are within a hair's breadth as good as the original CT1 cables but at a far lower cost. We don't disagree with him and whilst it's a slightly curious business model creating something that can perform as good as the next model in the range for a lot less money, it's good news for you the consumer because you are saving almost £2000 again over the old CT1 interconnect and speaker cables. Neutral, very open and beautifully balanced across the entire frequency spectrum the 'oh so' holographic wires from HFC will be the icing on teh cake in this Vitus reference system.
SIGNATURE VITUS WITH TIDAL – CD & STREAMING
VITUS SCD-025     CD Player/Dac,     £17,500
VITUS SIA-025     Class A Amplifier,     £19,000
TIDAL PIANO     Loudspeakers,     £18,500
HFC CT1E CABLES,     £6,400
£61,400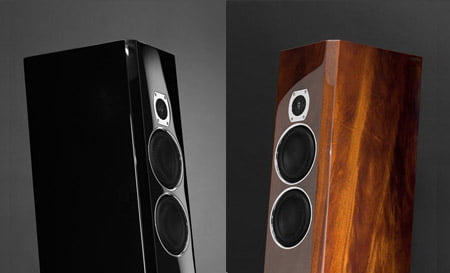 As we move into the Vitus signature range we are into some very serious money and a very very special system. This electronics combination is my most sold system here at Lotus and for many the last system they will ever buy. When you hear it for yourself it takes just a  few tracks to understand why. Truth be told, most people migrate to the Signature Vitus boxes from a big existing part exchange which itself may have been accumulated through years or even decades. They might also run a far more modest speaker for a number of years before finally getting the budget together for a Piano or equivalent Avalon.
The SCD-025 provides the signal. It incorporates a very good transport but can be used as a standalone DAC as well. It can also be ordered as a pure DAC with no transport if you don't ever wish to spin discs.
Few people can resist an SCD when they demo one. It has very high levels of detail as you'd expect and is very dynamic. What is so standout with the SCD though when compared with other very expensive DAC's is it's sheer sense of welly and the heft of each note, that coupled with its luxurious, liquid delivery. Vitus manages to give us a highly organic sound that sounds nothing like digital yet he achieves this without rounding, softening or blooming in any way. It's a clever trick and I have no idea how he does it but suffice to say that other DACs I hear very obviously fall into the "lean and detailed" or the "bloom and tone" camp. None seem to strike the perfect balance like a real top flight turntable setup.
Amplification wise we have moved up to the class A SIA-025 Integrated amp. And yes, when the rest of the system is good enough to reveal it, an SIA is significantly superior to an RI. Whilst the RI is a veritable bargain and more amp than most people need, there is a big jump as you get to the SIA and no one who ever heard the two of them and had the money walked out with the cheaper amp. The SIA is more open, purer and a bigger sound. It is even more holographic, more tactile and gives you quite a lot more fine detail and expression. It's a very very special sound and the SCD is its perfect twin in every sonic characteristic. Again, quite how Vitus fits an amp of this calibre (one that will also drive any speaker you throw at it) into one slimline box is beyond me. You will note that my classifieds listings are constantly littered with used preamps and power amps which were originally £10-£20k a pop. Well now you know that most of them got there directly because of a Vitus SIA.
To accomodate a system that is even lower in distortion and purer than Vitus reference we have moved up a few grades in the wire department. The Highfidelity Cables CT1-E wires are not cheap but there is an awful lot of information in a rig like this and they will really allow everything to flow through and shine.
The Tidal Piano will need very open speaker cables as well because anything from Tidal is shockingly resolving and invisible. Whilst all Avalons will disappear with good partnering equipment, a Tidal speaker achieves another new level of neutrality and invisibility which myself and UK importers Kog Audio had not even previously experienced before. They add no warmth, no colouration of their own and hold nothing back. Whilst we feel that ultimately only Tidal electronics will truly match their neutrality, they do in fact work wonderfully with Vitus. That they work in various room sizes and have a multitude of tuning options on offer only adds to their appeal even further.
This is a system that will astound you with its pristine clarity and the way in which you feel like you can simply peer right through it back at the original recording. The bandwidth and extension at both ends is cavernous and one moment it can shift through enormous swings of energy but in the next delight you with the faintest of delicate expressions. Ultimately all this transparency though adds up to one important thing and that is the accurate rendition of the artist and all his skill into the your living room. A system of this level is capable of very drastic levels of insight into who your artist is, how he is playing and what he is trying to communicate emotionally. All my customers at this level report sustained and very profound levels of satisfaction and emotional connection with their music.
BRINKMANN BALANCE/12.1/PROTEUS/RONTII/M3X     Turntable,     £27,675
ALLNIC H3000     Phonostage,     £10,000
ALLNIC L3000     Linestage,     £9,000
ALLNIC M3000 MK2     Mono Amplifiers,     £13,000
AVALON INDRA 2     Loudspeakers,     £27,500
HFC CT1E CABLES,     £8,800
£95,975
For my 6th system we return to Vinyl but this time add a top flight phono stage. We also revert to valves and use Allnic's separates to good effect.
Starting at the top we have Brinkmann's flagship turntable the Balance which has been maxed out in the tonearm, power supply and support departments and shod with Transfiguration's top of the line moving coil cartridge the Proteus. The Balance with the 12 has a slightly laid back approach, a very authoritative delivery with a real grand sense of majesty. It's bass reponse is as impressive as its uncanny sense of coherency and timing. It's a super intelligble deck that never ever once even hints at sounded flustered, muddled or in a flap. Whatever you care to put on, it will come out so well ordered that it's often hard to believe that you are listening to Vinyl. We have several customers with a Balance and they all absolutely adore the thing. My thoughts on the Proteus are already well documented, this is a cart that will take on all the top players, many of which have been adorned with really rather silly pricetags over the past few years. Very natural and organic and beautfully delicate with finer details, the Proteus is much loved here at Lotus.
We always stress the importance of the phonostage here at Lotus and having a stage that costs as much as your turntable is often a wise move. This is a very crucial part of the chain and what a piece like the Allnic H3000 can bring to the party can be truly breathtaking. As the many reviews will tell you, the H3000 will astound you in pretty much all the usual hifi areas but once its earnt it's keep in all those common departments it will leave you with one feeling and that is of complete unforced naturalness. It's an uncanny characteristic and a rare ability at any price.
For amplification we have Allnic's newly released L7000 preamplifier mated with the recently updated M3000 Mk2 push pull monoblcocks. The L7000 is not Allnic's flagship preamp but a generous evolution of their very popular L3000. At £9000 it offers tremendous value in the marketplace as does the M3000 monos which are now using the KT150 tube. The Allnic sound is neutral and alive with superb dynamics but thankfully devoid of that synthetic sense of tension that many soild state designs suffer with. Natural, liberated and at ease, the Allnic sound is music truly set free.
Completing this system are the newly introduced Avalon Indra 2. The Indra build upon the Transcendant with even greater levels of resolution, scale and intimacy. Their famed holography and disappearing act synergises so well with Allnic's  mastery at 3d soundstaging. This system will cover all bases but will really come into it's own with Jazz, Classical and Vocalists. Sit back, relax and allow your enitre room to become the actual recording venue of your chosen album.
For wires we are sticking with the HFC CT1 Enhanced. The CT1 Ultimate would be very nice but would add a further £5000 into the mix. A set of stillpoints at £650 a side on each Indra would be a complete no brainer for the gains made and in the future, one could look foward to two very easy upgrades switching the L3000 for the flagship L5000 DHT linestage and the H3000 to the H5000 DHT, Allnic's entry for the world's greatest phono stage competition.
TIDAL AUDIO – ENTRY STREAMING
MELCO N1ZS/2 + Mutec     Streamer/Server,     £8,400
TIDAL PREOS     Preamp/Dac/Phono,     £28,750
TIDAL IMPULSE     Power Amplifier,     £24,150
TIDAL CONTRIVA     Loudspeakers,     £41,400
ENTREQ APOLLO CABLES & SPDIF,     £17,300
£120,000
A Tidal system can be done a lot cheaper than this. The Preos and Impulse are around £55,000 together any many customers will already have a deck, transport and speakers that they can use. The fact that they can trade in their existing phonostage and DAC makes the jump onto the ladder far easier as well. What we have done for system 7 though is to go high with the cables and speakers to really do full justice to the electronics.
The Melco Zs mk2 performs streaming duties here. For me this is one of the best digital sources in the world right now. A big step up from the N1ZH and vastly improved in mk2 guise, it recently gave the £28,000 DCS Vivaldi transport a very hard time at a dealer shootout. Using a Mutec USB/SPDIF converter it mates to the Preos DAC and it's SPDIF input. The Preos obviously works as the linestage and the Impulse the power amp. On the end we have a set of the exquisite Contriva speakers. High level Entreq wires – Apollo grade – connect everything together.
Tidal is for the listener who wants the absolute truth, the recording with absolutely nothing added and all its dyanmics and energy fully intact. This system then is an unrestrained and completely liberated transportation of the music where the the world of wires, circuit boards and transducers no longer exists or is in the way. Although the Preos Impulse is entry level here, the degree of resolution and transparency on offer here is something that is only ever experienced with the world's very best equipment. We have to say as well that ultimately Tidal speakers are best paired to the electronics. We have swapped out Tidal speakers in a Preos Impulse setup for a number of very highly regarded and extremely well reviewed speakers that in some instances cost more money than the Contrivas but we can tell you that the bandwidth just wasn't enough, the colourations and sound of the actual speakers was all too apparent and overall there was a sizeable drop in performance. Tidal electronics demand an extreme level of neutrality and almost zero colouration. They will grumble and snigger at any equipment that can't meet these two lofty criteria and what you will be left with is a component that will stick out like a sore thumb.
Highend resolution often comes at a price of harshness, sterility and fatigue I hear you say ? Well that may be true in many cases but if it applied with Tidal then you'd simply never come across the brand on these pages. This system is highly intricate, insightful and nuanced in a way that you may not have experienced before but it manages at all times to remain effortlessly fluid and unforced. Cable selection again is critical but we have found that the Entreq line mate extremely well and do not alter the balance of any of the frequencies or make any particular part of the music stand out or recede. Like the Tidals, you don't really notice them being there.
Although it's not every day that someone rolls up and spends £45k on a pair of Contrivas we have done a few sets to date and a really suprising number of customers got into a Preos/Impulse in our first year with Tidal and now run a set of Pianos or something half decent that they owned already. The Pianos in this setup save you a very large chunk of money and will still make for an exceptional system but if the budget is there and the room big enough then Contrivas will do full justice to what's in front of them.
VITUS SIGNATURE – PRE AND POWER
MELCO N1ZS     Streamer/Server,     £7,699
VITUS SCD-025     CD Player/DAC,     £17,500
VITUS SL-103     Linestage,     £25,500
VITUS SM-011     Mono Amps,     £36,000
AVALON COMPAS DIAMOND,     Loudspeakers,     £44,500
HFC CT1U CABLES,     £14,900
£146,099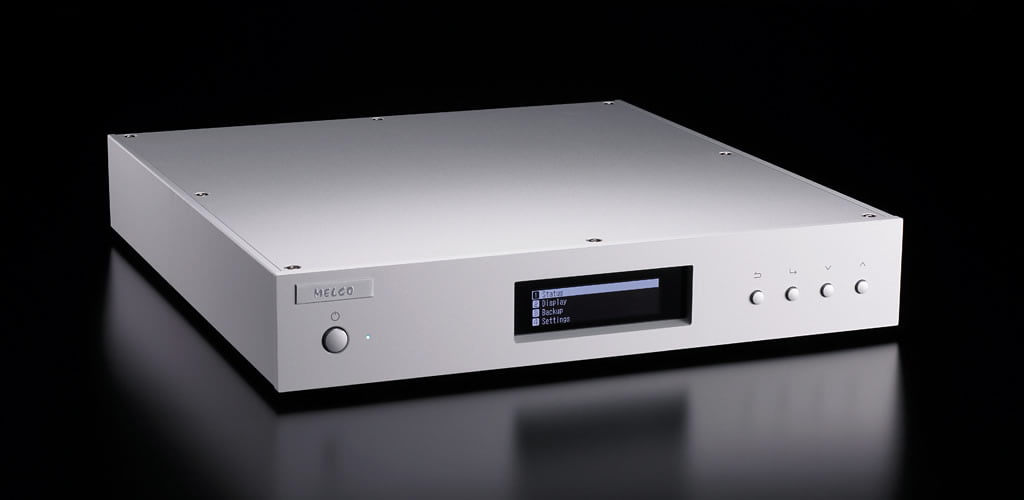 Whilst the Tidal Preos/Impulse combination offers exceptional value and simplicity with its inbuilt DAC and Phono preamp, some people prefer to explore the Vitus separates line and once you get to the masterpiece series it gets just as lofty and high performing as Tidal albeit with a slightly different presentation. In our experience, you will either be a Tidal or a Vitus person and not really both and that's a  good thing as far as we're concerned as they are not really competing against eachother or pinching eachothers customers.
So here we have a Vitus system still at Signature level, made up from separates and fronted by the flagship Melco N1ZS again to give streaming as well as CD playback. The SCD CD/Dac is easily good enough for this level of build and the SL linestage into the recently designed SM-011 monoblocks makes for a formidable amplification stage.
The Compas are a relatively recent speaker for Avalon. With a fairly large cabinet they build on the scale, weight and depth of the old and much loved Eidolon but add a whole ton of speed and dynamics. The dimaond tweeter is the icing on the cake, bringing new levels of clarity and purity to the top end but perhaps surprsingly, subjectively improving the speaker throughout the rest of the frequency range as well.
With so much information to hand and with such a huge wide window at the end in the shape of the Avalons, much benefit will be had going to the HFC Ultimate range of cables. The Ultimates do some very special things, both spatially and also in terms of very fine microdetail. Expensive but good value relative to just how open open they are and what many other cable companies charge.
This is a system with a very dynamic source whether streaming or playing CD's. The Vitus amps are also massively dynamic but have a calm and highly measured nature along with Vitus's trademark pristine organic sound. At the business end the Compas completely reveal the system and keep the music pacey and energetic when required. This is a beautiful sounding and very well balanced system that will give a huge sound amd play all genres with aplomb.
DOHMANN HELIX 2 + CB TONEARM + LYRA ETNA     Turntable,     £31,500
TIDAL PRECENSIO + PHONODECK     Linestage/Phonostage,     £72,450
TIDAL FERIOS     Mono Amps,     £68,940
TIDAL AGORIA     Loudspeakers,     £78,200
TIDAL CABLES,     £15,561
£266,651
Moving on from the Preos to the Presencio is a fairly big jump financially but one that makes an enormous difference as you'd hope. Whilst we'd be more than happy to put the linestage in the Preos up against anything else out there in the marketplace right now, the Presencio is just a whole different performance envelope and Tidal's no holds barred title shot at the best preamplifier the world has ever seen.
I first heard the Presencio myself at the factory in 2016. Suffice to say that I heard certain things that I had simply never experienced before. Breathtaking levels of microdetail, endless note decay, a seemingly infinte space around notes, all of this was new to me and a smack in the face lesson about what is actually possible in this industry of ours.
Fronting the Tidal preamp is Mark Dohmann's Helix 2 turntable . The Helix is a bit of a new kid on the block but an exceptional turntable and we believe it to be amongst the very best available right now. Even Michael Fremer had to admit that the helix 1 was as good as his £120,000 Continuum Caliburn (which Mark also designed). The Helix 1 is the flagship here at Lotus but if you are happy running just the one tonearm then the model 2 get's scarily close in performance for a big cost saving. Pitch stability, dynamics, imaging, coherency and flow, these are all utterly first rate. The Helix for me is about as musical as it gets and is such a supremely balanced and neutral performer.
In the amplifer department we have the new Ferios monos. As you might expect from the prices these are so much more than two Imuplse power amps with trickle down tech from the flagship Assolute Mono amps. The level of bandwith here, grip and control is truly remarkable. They are the perfect complement to the gorgeous Tidal Agoria speakers, my personal favourites from the whole Tidal line. This is an incredible system, we hope to have something similar in the Lotus demo room soon on a permanent basis rather than temporary just so I can use it every day myself ! In fact Positive Feedback completed an extended review/trial of this very system fairly recently which you can read about here.
TIDAL DIGITAL DIAMOND FEST
MELCO N1ZS     Streamer/Server     £7,700
TIDAL CAMIRA DMC     DAC,     £25,000
TIDAL PRECENSIO LS,     Linestage     £50,960
TIDAL ASSOLUTA MONOBLOCKS,     Mono Amps,     £125,000
TIDAL AKIRA     Loudspeakers,     £184,000
TIDAL CABLES,     £22,509
£415,169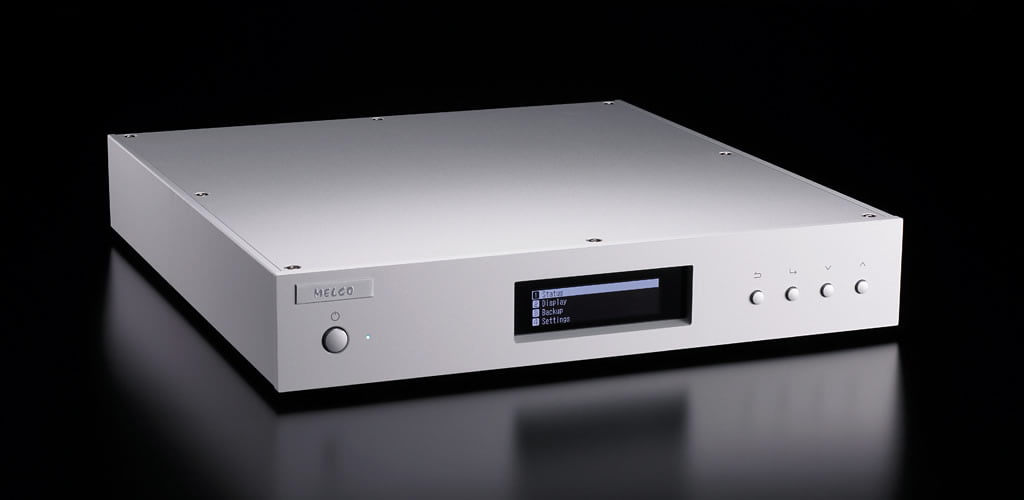 Going from the Preos DAC to the new Camira DAC is similar to the Preos to Presencio, just a huge jump and world's apart but then it should be at the price differential. Without a phono stage we feed the camira's balanced output straight into the Precensio LS linestage. This then feeds a pair of the stunning Assoluta Mono amps and then on the very end we have Tidal's latest speaker design the limited edition, diamond woofer Akira.
This system (with the cheaper ferios mono amps instead) has been doing the rounds a fair bit recently at some of the shows. If you are lucky enough to be at Munich this year then be sure to drop into the Tidal room as something very similar may well be in situ. It won best in show at pretty much every major event in 2017, often given that award by multiple publications as well.
Obviously a system of this type is for a very limited few and shockingly if you move to the Sunray or Assoluta speakers instead with optional bass towers you can very quickly double that pricetag as well. It's early days for Tidal in the UK but we certainly already have a few customers who are on their way to this sort of level with a Precensio and Camira under their belts so it is really only a matter of time. I look forward to that time with great anticipation when we will be able to support and orchestrate the commissioning of such an amazing setup.
"Utterly seamless, it was fluid, unforced, expressive and finely nuanced. Intricate and delicate when necessary, it was also capable of remarkable power and sudden dynamic shifts when necessary. Subtle musical shadings and textures were explicit without being exaggerated, and the Akira made a powerful argument for its exotic driver technology. Once again, Tidal were one of the few companies that showed a traditional big-box, wide-bandwidth system and made it work. Once again it got better as the show went on, but past experience made sure I went back on Sunday and sure enough, the resulting musical coherence and astonishingly lucid performance were more than worth the wait."