TIDAL AUDIO, "100% transparency, 0% colouration"
For the first time ever in these shores and completely exclusive to LOTUS HIFI, we bring to you the exquisite, impassioned, profound world of Jörn Janczak. TIDAL AUDIO is an industry Holy Grail, a true Luxury brand, endlessley authentic and overflowing with pedigree. Their  single-mindedness, uncompromising philosophy and ridiculously high manufacturing standards have never once faltered. Glare in bewilderment at the outside or the inside of their creations and it's hard to decide which is the more extraordinary.  Every TIDAL over delivers on all counts. Every TIDAL is perfected without compromise. Every TIDAL is crafted with a finish and an attention to detail which is rarely observed not just in Home Audio industry but across the entire consumer marketplace.
The TIDAL sonic approach is perhaps easier to put into words. In the designer's own phrasing, "a pure glass of water", "one hundred percent transparency, zero percent colouration". Put another way, a TIDAL imposes no sonic signature on the music and all the usual audiophile language is therefore largely moot. With a TIDAL you get absolute invisibility and the only thing that is left is the real thing. I will only briefly impress upon you that it is indeed something truly magical and most likely quite different to anything you may have heard before.
Whilst the flagship TIDAL system will cost you a cool £1,000,000, it cannot be stressed enough just how high performing the entry level products are and what  incredible value for money they represent. The entry  Dac/Phono/Amplifier system comprising the 2 box Preos/Impulse comes in at under £60,000 but sonically performs as if it costs twice that money relative to other brands in the marketplace. Just add Tidal or Vimberg speakers and a streamer.
I urge you to investigate my TIDAL BLOG to understand more about this exquisite marque. The enriched, illimitable, extreme world of TIDAL, the inherent passion and love, the fanatical attention to detail and the remarkable technology behind this company should be digested and appreciated at a slow contemplative pace.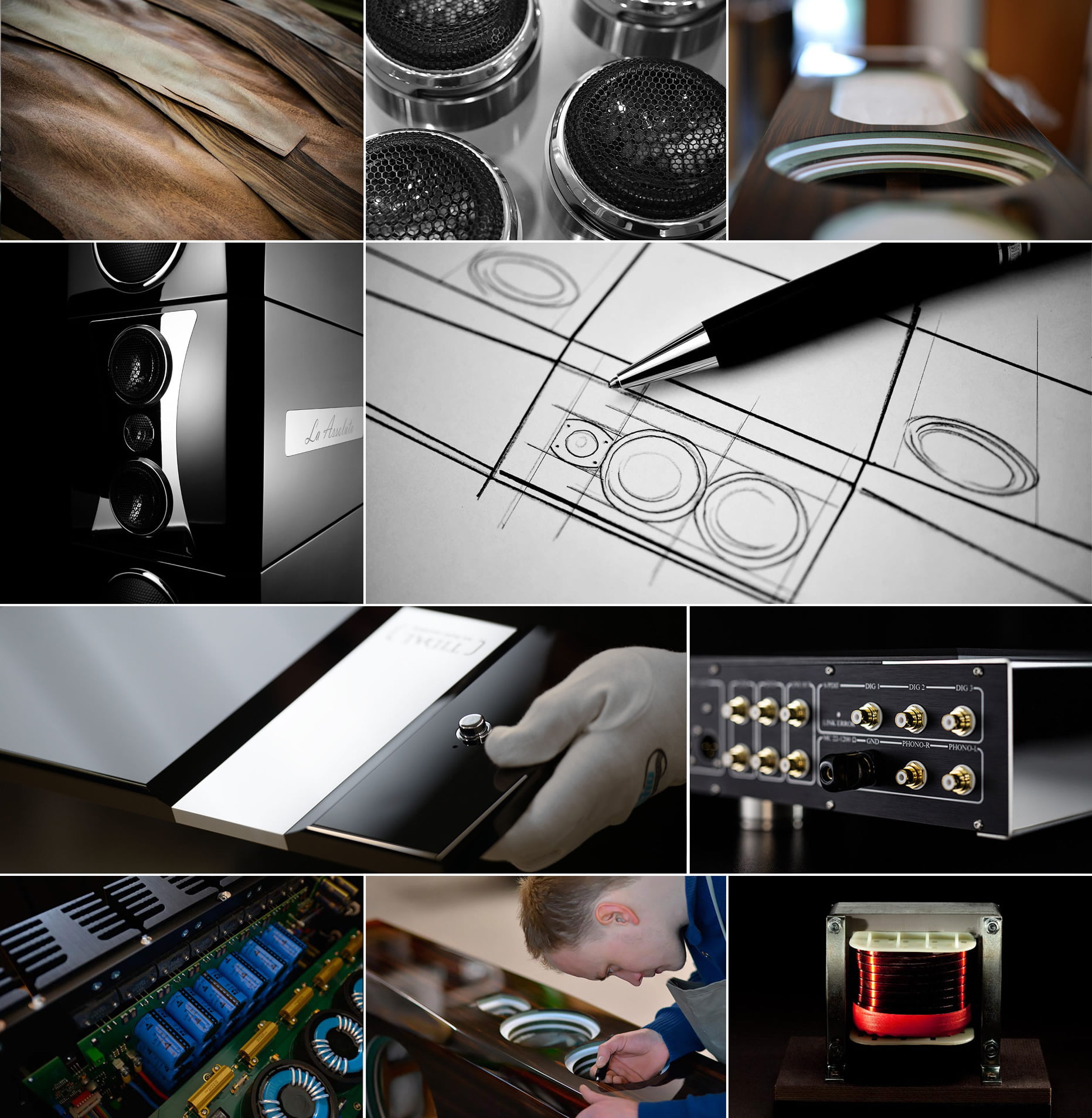 Tidal stands at the very top of the industry for its promise to perfect every detail, down to the most microscopic and seemingly least consequential. Their build and finish qualities, inside and outside the speaker, are the best I've seen on any audio product of any type. No part of a Tidal product is less important than any other part — that's not the Tidal way. … I could go on and on — suffice it to say that you probably haven't seen what's possible in precision loudspeaker design and manufacture until you've been in the presence of a Tidal loudspeaker.
Having heard both Tidal Preos and Presencio I agree with Karel that they are simply the number one and number two preamps in the world.
.. musically speaking, the performance didn't disappoint. Utterly seamless, it was fluid, unforced, expressive and finely nuanced. Intricate and delicate when necessary, it was also capable of remarkable power and sudden dynamic shifts when necessary. Subtle musical shadings and textures were explicit without being exaggerated, and the Akira made a powerful argument for its exotic driver technology. Once again it got better as the show went on, but past experience made sure I went back on Sunday and sure enough, the resulting musical coherence and astonishingly lucid performance were more than worth the wait.
Sonically, the sheer scale and dynamics of the music in this room was bloody extraordinary. The electronics might have been new to North America, but the effect was "Audio Oasis! Award material" all the way. The sound was effortless, fluid, natural, organic, and had the sort of transparency that I associate with only the finest sort of designs that I've encountered on this planet. Detail without edginess; dynamics without loss of control; full-frequency-range presentation without humps or valleys.
I simply have never experienced this outrageous level of audio transparency. I seldom give much of my music listening energy to imaging and soundstage, but the scale and continuity of the space projected by the TIDAL Audio Agoria loudspeakers was among the best I have ever experienced. I then went closer to inspect the exquisite finishes of the TIDAL Agoria Speakers, Preos preamplifier and Impulse power amplifier. The finishes were just out of this world, there is nothing perfect in this world of ours but, these finishes from TIDAL were super close to perfection. Doug then told me to touch and turn the volume control of the Preos preamplifier. I kid you not, my jaw did not drop but literally fell to the floor…. Of all my years in high-end audio, I have never had such "high" from turning a volume control knob. TIDAL Audio truly does take care of details and it makes great music. Wow !
At, 105K, the speakers chosen as Best Sound of Show should be good. And, they were. TIDAL Acoustics magnificent Agoria Loudspeakers have dynamics par excellence, real heft in the bass, and a wonderful soundstage, but it was the timbral accuracy and imaging that really wowed me. Sublime.
The finish on these speakers is so far past "piano black", it makes most speakers look like they were doodled on by a kindergartener. I've honestly seen nothing like it. It's unbelievable. The build quality overall is appallingly good and the attention to detail is likewise fanatical — take, for a random example, the faceplate, which is 4mm thick and counter-sunk into the fascia to a depth of 3mm. Who does this kind of thing?
To be fair, I'm a bit critical of this sound. I'm familiar, after all. So, when I say I was gobsmacked, do take that familiarity into consideration. This was incredibly heady stuff. Ethereal … delicate … insightful. And then, on a dime, wildly bombastic. This is why we get into audio, folks. Right here. This is a reference for Absolute Sound.
Hi Rich, I had a couple of hours with the Tidals last night. I started with the Preos against my monos so I could gauge what the Impulse did when it replaced the monos. The Impulse is Incredible, no-brainier, better in every respect. No point in describing differences, everything just better. The inbuilt DAC on the Tidal is now sounding better on some tracks than I remember on the Trinity combination. Maybe it is improving, or maybe it suits dynamic tracks better. Upshot is yes, I would like them both.
Master speaker builder Jörn Janczak of TIDAL loudspeakers was among the first persons I had met when I came first came to Munich back in 2003 (the last show held in Franfurt before moving to Munich in 2004). Since that time Janczak has literally turned this show on its proverbial ear. Whether showing off his newest series of electronics or those magnificently finished loudspeakers, he's always got a trick up his sleeves that leaves me stuck in deep admiration.