With the embargo finally lifted, I am very excited to bring you news of what will undoubtedly be the biggest and most important new product this year.

Take the highest performing Dac you know of, combine it with the very best streamer possible and then add a volume control which is as transparent as current know how allows. Discard all the power supplies, the clocks, the cables, the upsamplers, the mains leads; assemble it all in one very simple slimline chassis and retail it for a third or a quarter of the price that the three big name boxes plus plethora of cables would cost you.
Contros is the first Tidal product to be born from the fruits of the exclusive, no limits "Tidal for Bugatti project". By shortening and removing all interconnections, all socketry, all analogue & digital pathways and USB interfaces, Tidal have moved the quest for the ultimate digital source into a whole new direction. With the combined technology of Arkas, Camira and Prisma the Contros paves the way for a whole new suite of statement products from Tidal. This then is their method. Whilst many high end manufacturers are focusing on ever more fancy casework, more and more boxes and components, Tidal understood that the way to push the boundaries of digital further is to actually distill, simplify and reduce physical matter.
Simply plug Contros into the network, attach to a power amplifier and a set of speakers and you are blessed with a true Tidal level system and all the quality and purity one would normally expect, but all within just 2 compact units. Contros sports a generous array of digital inputs as well as Ethernet but no direct analogue inputs. Customers with a Turntable or other analogue sources though will still be able to retain these with other forthcoming Tidal products or of course run Contros through a Prisma.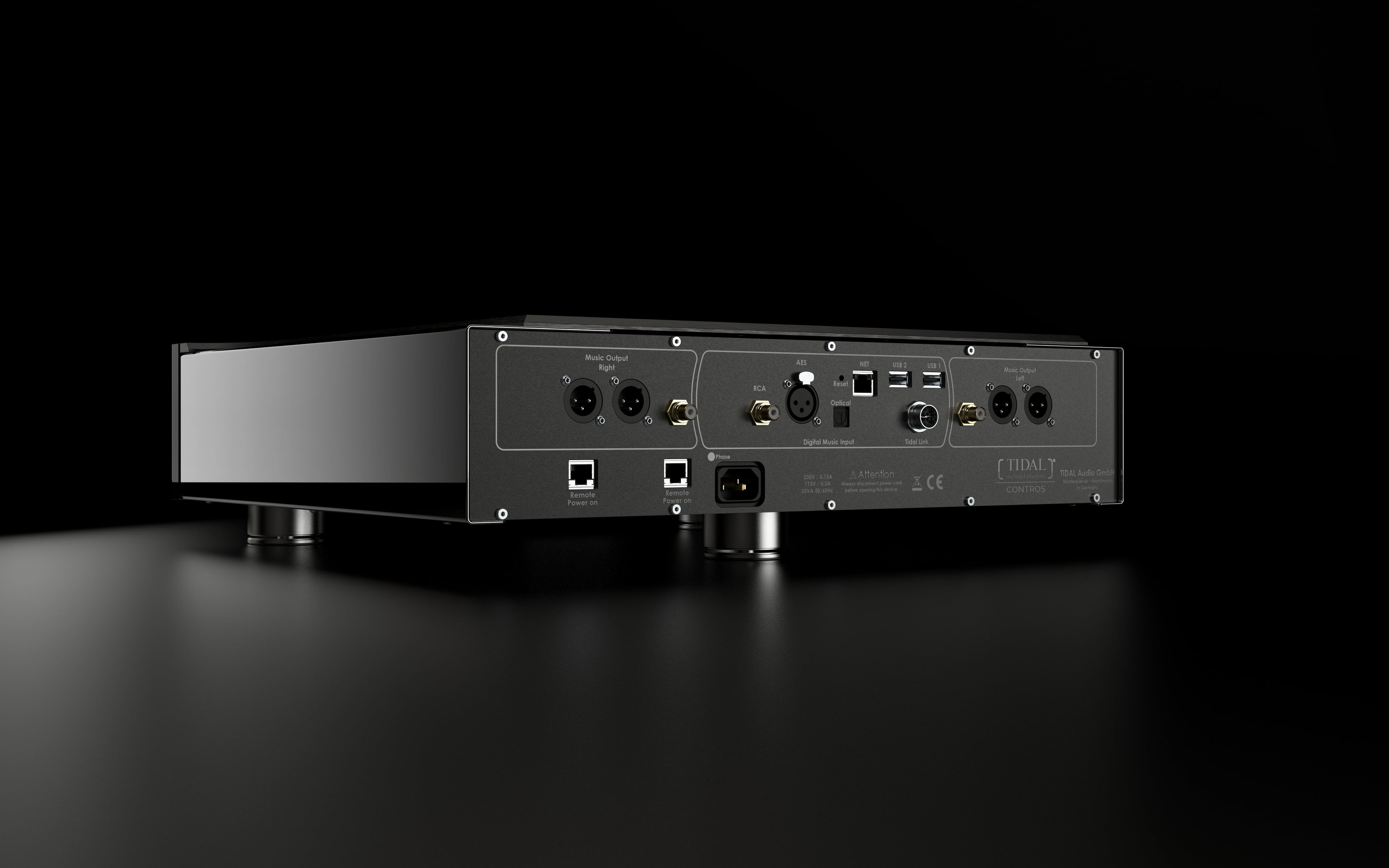 I don't say this lightly but Contros is a new level of sonic purity for me and most likely the most special piece of electronics they have made to date. Our initial allocation was sold out long before the units official launch yesterday or indeed the Munich hi-fi show, and we have had to pause all orders until we receive our next batch.
High end continues to evolve at a startling rate but thankfully for us, this advancement allows systems to become simpler and smaller and more inconspicuous and manageable in our homes rather than the other way round. As ever, simply call or email to arrange a demonstration of the new Tidal Contros.