January 1st 2021. A new year, a whole new era for Lotus.
As part of our 10 year anniversary, I am very excited to formally launch our brand new bespoke demonstration room. It has been a long wait and an awful lot of work and there are still a few finishing touches to finalise but right at the turn of the year, we are now fully operational and ready to invite customers for in-store demos.
Building works began in September 2020 with a 2 month project that saw the original demo room extended out to the side by another 50% again. The result is a much larger space, almost 5m x 6m with the system firing down the long axis. Amplification will generally be setup between the speakers with the left flank of the room reserved for turntables, phono preamps and DAC/Streamer shootouts.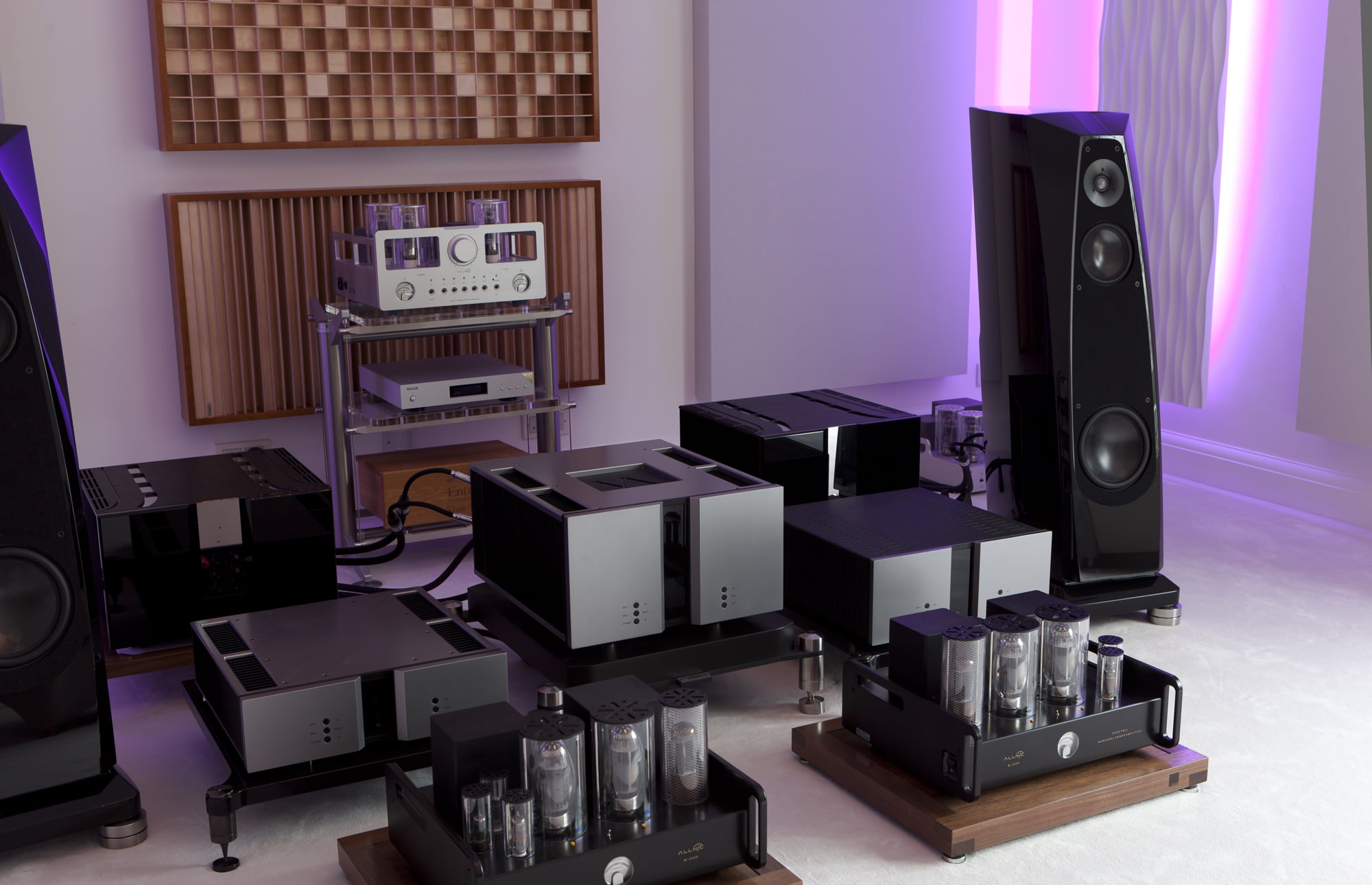 With regard to the building construction, all the original walls were stipped back and reinforced with extra timber joists. Foam was injected between the joists and a double layer of plasterboard was applied, with a gypsum acoustical insulating outer layer. The westard facing windows were not reinstated and the south facing wall was expanded in thickness to remove inner surface detailing thus giving a flat flush surface to all sides. For carpet we used a high quality felt underlay.
Designing something from the ground up gave us the opportunity to create a new system of room acoustics and also install brand new electrics. Through this experience we are now much better placed to serve and advise customers in these areas.
Our core room treatment foundation was custom designed by Transparent Acoustics who we know through Tidal Audio. This comprises x4 main absorber panels both full broadband range and low frequency range, x2 3d reflector panels and x2 ceiling mounted 'cloud' absorbers. Additional fine tuning is performed with quadratic diffusers from Acoustic Manufacture, smaller absorption panels from RJ Acoustics and Stillpoints, and DaaD treatment from Accustica Applicata. All of these products are now available through Lotus Hifi.
For electrics we fitted a new and separate 32 Amp Hager consumer unit straight to the property's Henley block. From this isolated spur, x6 separate radial runs of equal length 10mm cable feed x6 double NCF Rhodium plated Furutech switchless sockets. We also installed two Cat6 sockets which feed back to the home router.
We hope you visit us very soon and enjoy the room as much as we are doing so right now. Apart from the extra space for bigger sounding systems and larger speakers to breathe and show their mettle, the sound quaity with the better wall construction is generally far superior to the old space with much greater refinement especially in the high frequencies.
As part of our continued 10th Anniversary expansion, more demo equipment is still turning up every week, and by quarter 2 2021 we should be up to full velocity with many new goodies.
We hope to see you very soon !